Concinnitas
January 8 - February 14

Concinnitas
A portfolio of aquatints, 22 x 30, hand drawn by notable mathematicians and physicists of equations/expressions/formulas associated with their work. Curated and with an introductory text by Daniel Rockmore (READ STATEMENT HERE), Professor of Mathematics and Computer Science, Dartmouth College. Each of the prints is accompanied with a letterpress text by the contributor as well as a hand signed certificate of authenticity. The aquatints are printed by Harlan & Weaver, New York, NY. The letterpress is printed by Letterpress PDX, Portland, OR . Co-Published by Yale University Art Gallery, New Haven, CT. and Parasol Press, Ltd., Portland, OR in association with Bernard Jacobson Gallery, London, England. Edition size 100 plus 15 ap copies.

Portfolio: Michael Atiyah, Enrico Bombieri, Simon K. Donaldson, Freeman Dyson, Murray Gell-Mann, Richard Karp, Peter Lax, David Mumford, Stephen Smale and Steven Weinberg, 2014
Aquatints
22 x 30 inches
Edition of 100
Portfolio of all 10 prints, $10,000. PRICE SUBJECT TO CHANGE, please inquire within.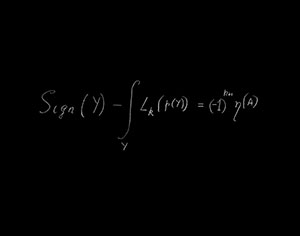 Michael Atiyah, 2014
Aquatint
22 x 30 inches
Edition of 100
SOLD
Explanatory text



Enrico Bombieri, 2014
Aquatint
22 x 30 inches
Edition of 100
SOLD
Explanatory text




Simon K. Donaldson, 2014
Aquatint
22 x 30 inches
Edition of 100
SOLD
Explanatory text




Freeman Dyson, 2014
Aquatint
22 x 30 inches
Edition of 100
SOLD
Explanatory text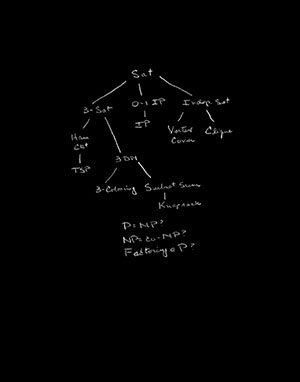 Richard Karp, 2014
Aquatint
22 x 30 inches
Edition of 100
SOLD
Explanatory text





Peter Lax, 2014
Aquatint
22 x 30 inches
Edition of 100
SOLD
Explanatory text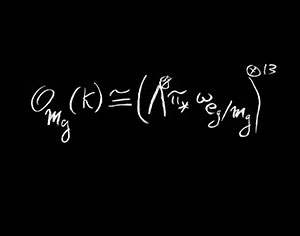 David Mumford, 2014
Aquatint
22 x 30 inches
Edition of 100
SOLD
Explanatory text





Murray Gell-Mann, 2014
Aquatint
22 x 30 inches
Edition of 100
SOLD
Explanatory text





Stephen Smale, 2014
Aquatints
22 x 30 inches
Edition of 100
SOLD
Explanatory text





Steven Weinberg, 2014
Aquatint
22 x 30 inches
Edition of 100
SOLD
Explanatory text