Fay Jones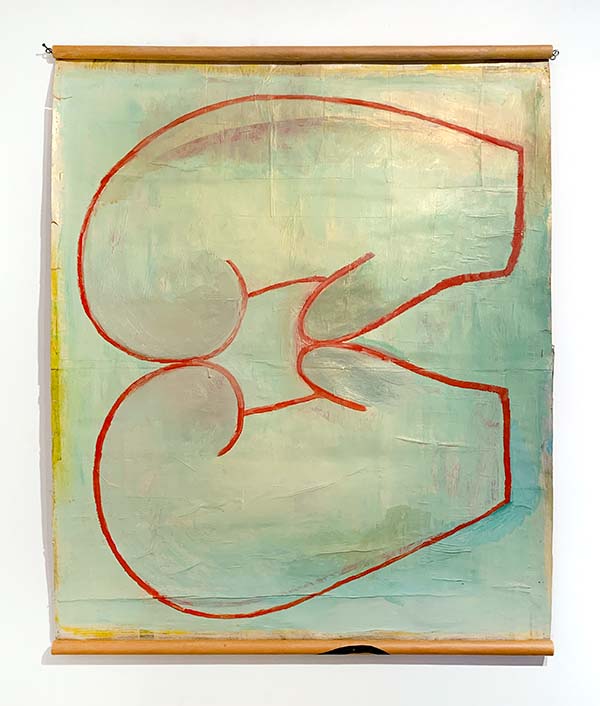 FAY JONES
UNTITLED (gloves), Unknown date
Acrylic on paper
37.5 x 30 inches
$3,000


FAY JONES
UNTITLED (shoes), Unknown date
Acrylic on paper
24 x 30 inches
$2,500
Jacob Lawrence

JACOB LAWRENCE
DRAWING AFTER ANDREAS VESALIUS, 1980
Pencil on paper
9 x 6.5 inches
$12,000



Norman Lundin



NORMAN LUNDIN
STUDIO WINDOW AT NIGHT: JAR NO. 2, 2019
Pastel on paper
9.5 x 12.5 inches
$2,500

The quietude in this composition of an empty jar on a windowsill evokes the very nature of still life by one of the Northwest's masters of the form.



MY STUDIO: WHITE TABLECLOTH, 1983
Pastel on paper
14 x 22 inches
$4,500
The elegant peace featured in this composition of a humble table dressed in a stark white table cloth evokes the most minimal of room interiors by one of the Northwest's masters of this subject matte



NORMAN LUNDIN
STILL LIFE WITH SPRAY BOTTLE, 2001
Acrylic on paper
17.75 x 13.75 inches
$3,000



METAL DOOR #2, 1988
Oil on canvas
48 x 36 inches
$11,000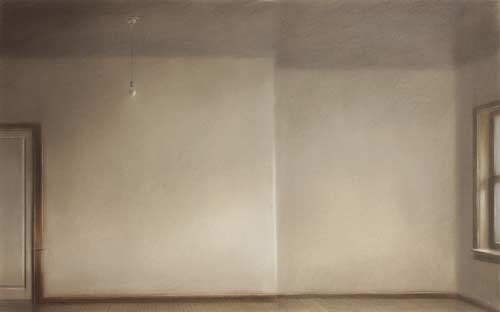 NORMAN LUNDIN
STUDIO CORRIDOR: BARE BULBS, 1984
pastel on paper
23 x 31 inches
$3,600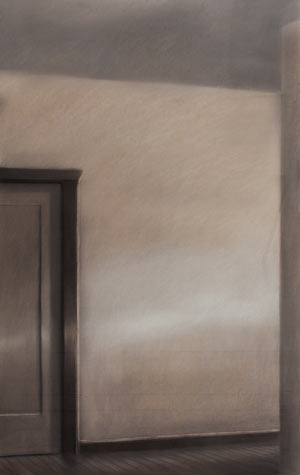 STUDIO HALLWAY, 1993
Pastel on paper
44 x 28 inches
$6,000



Alden Mason

SOFT GARDEN, 1973
Watercolor and oil pastel on paper
40 x 48 inches
$15,000




WAITING FOR SPRING, 1960-61
Oil on canvas
70 x 43 inches
$24,000


Alden Mason
GREY LANDSCAPE, circa 1970s
Oil pastel on paper
21 x 18 inches
$4,500 framed




Animal Fetish, 1993
Acrylic on canvas
42 x 36 inches
$7,500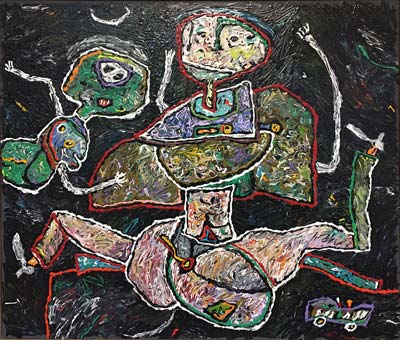 BOY WITH YELLOW PENIS, 1991
Acrylic on canvas
36 x 42 inches
$6,800



Peter Millett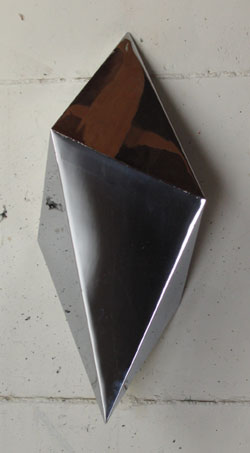 SHARD, 2002
Chrome-plated steel
30 x 16 x 10 inches
$11,000

Robert Motherwell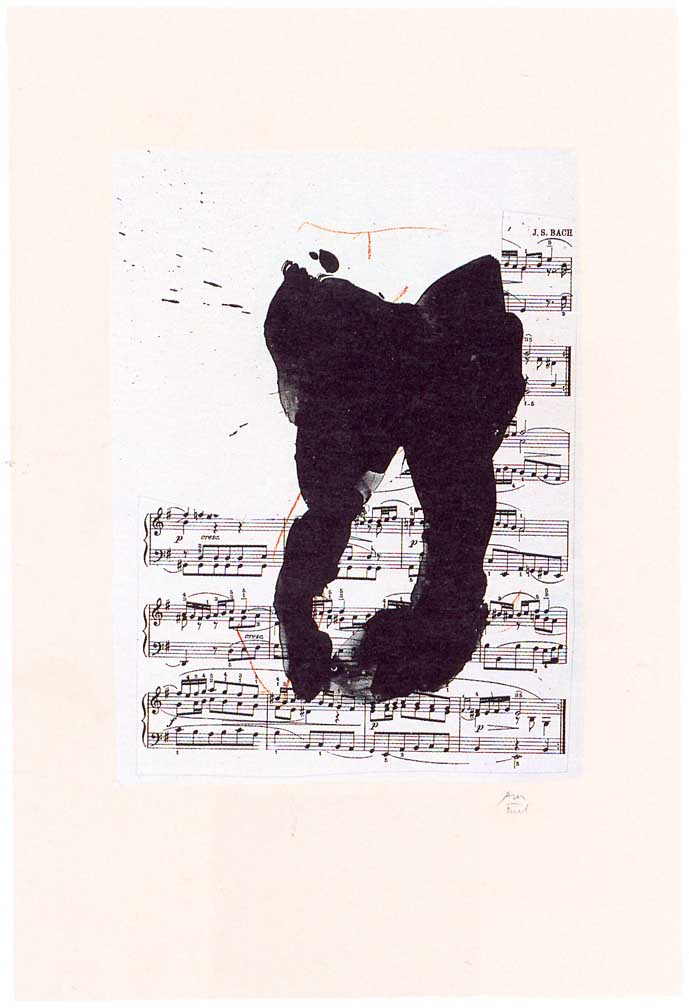 MUSIC FOR LONG POINT (CR 442), 1988
Lithograph with chine colle
22 x 15 inches
Edition of 30
$5,000




MUSIC FOR J.S. BACH (CR 471), 1989
Lithograph with Chine colle
22 x 15 inches
15 x 11.75 x plate inches
Edition of 35
$5,800




Frank Okada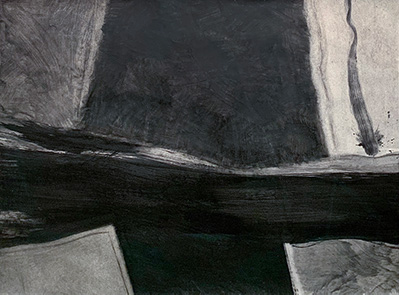 FRANK OKADA
UNTITLED, circa late 1960s
Sumi ink on paper
22 x 30 inches
$3,800
As perhaps a relief from the more formal, controlled paintings for which he became known, Okada experimented with traditional sumi ink and a gestural paint stroke. This work may be a study for one of those paintings in the breakdown of spaces and forms.
Gertrude Pacific

GERTRUDE PACIFIC
UNTITLED (Skagit valley), 1974
Oil on canvas
11 x 11 inches
$3,000



Judy Pfaff

Judy Pfaff
TITLE UNKNOWN, circa 1995
Mixed media with wax on paper
13 x 10 inches
$4,000

Robert Rauschenberg

UNTITLED (BROKEN HARP), 1989
Silkscreen
38 x 34 inches
Edition of 500
$2,200



Susan Rothenberg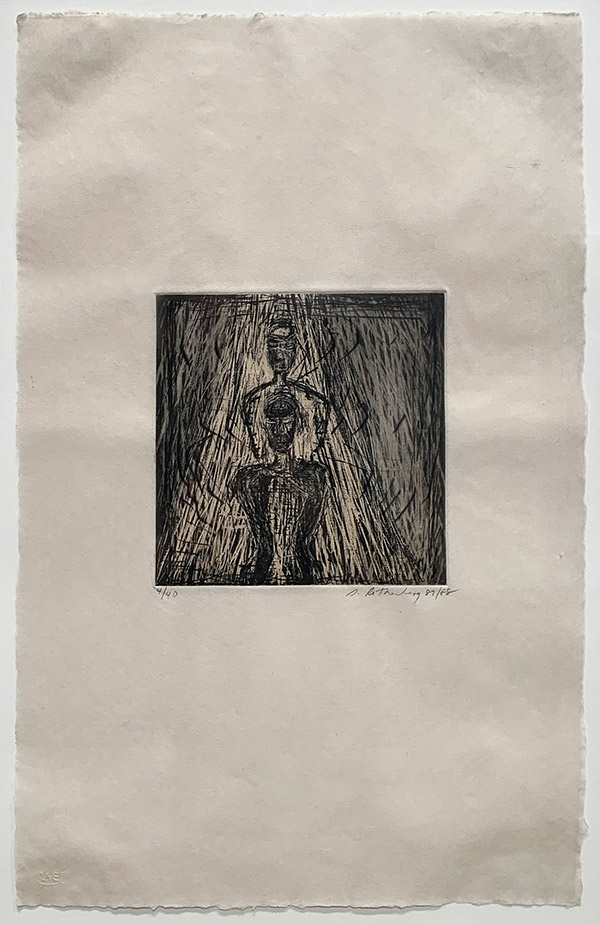 Susan Rothenberg
ALIUS, 1987-8
Intaglio on Kitikata laid down on Moriki paper
22 x 14 inches
Edition of 40
$4,800




Susan Rothenberg
THREE PARTS, 1987-8
Mezzotint with aquatint, scraping, burnishing and poulette on Kitikata laid down on Charter Oak paper
25.75 x 20.25 inches
Edition of 44
$5,500



Sean Scully

CHECKER, 1994
Etching
31.5 x 23.5 inches
Edition of 30
$7,000 framed
Roger Shimomura

Roger Shimomura
UNTITLED (FORTUNE COOKIE), 1985
Acrylic on canvas
42 x 48 inches
$27,000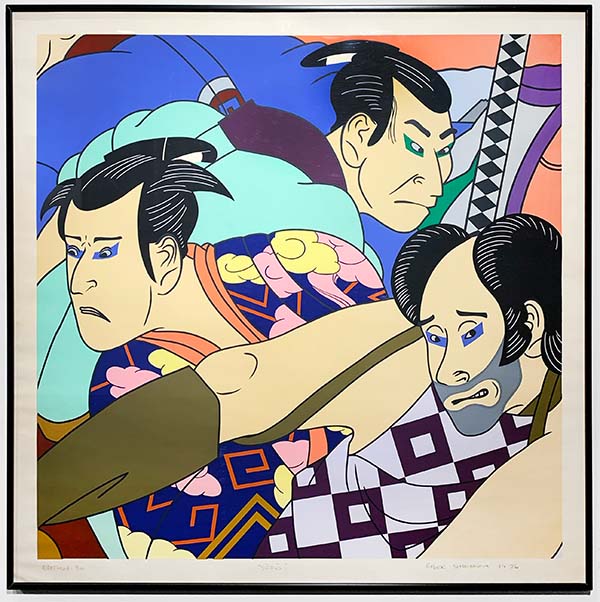 SODO, 1976
Screenprint
30 x 30 inches
$1,500


Kiki Smith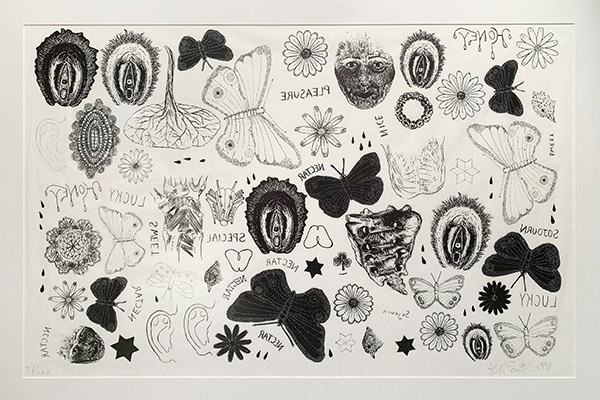 TATTOO PRINT, 1995
Screenprint on paper
20 x 30 inches
Edition of 100
$3,000



CONSTELLATIONS, 1996
Lithograph in 4 colors with flocking on handmade Nepal Himalyan
57.5 x 31 inches
Edition of 42
$8,500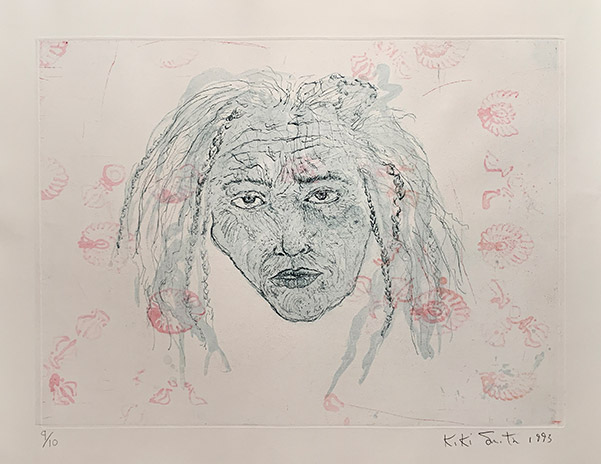 SELF PORTRAIT AS AN OLD WOMAN, 1993
Vitreograph on Arches
22 x 29.75 inches
Edition of 10
$3,000


Whiting Tennis

WHITING TENNIS
WHITE KNIGHT, 2010
Cast plaster
36 x 12 x 14 inches
$6,000



Mark Tobey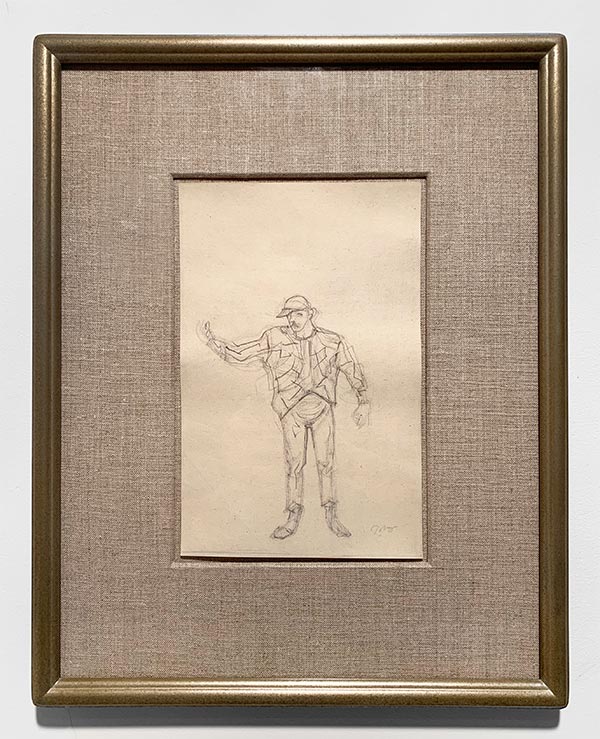 Mark Tobey
MAN DIRECTING WITH RAISED ARM), date unknown
Graphite on paper
9.5 x 6.25 inches
Price on request




Gerard Tsutakawa

GERARD TSUTAKAWA
UNTITLED, 2011
Cast bronze
12.5 x 12 x 3 inches
$8,000




James Washington Jr.

BIRDS IN THE CATACOMB, 1972
Carved granite with wood base
7.25 x 20 x 7 inches
$16,000


This small work is a sweet image of three hatchlings just liberated from their eggs.

The suggestion of catacombs is one of Washington's many references to religious subject matter. Like all of his work, it's carved bas-relief into very hard stone, in this case granite. The title is carved into the original wood base.

As is typical of Washington's work, this bas-relief is carved into extremely hard and unforgiving stone. The combination of nature and religion expressed in the title is evocative and satisfying.




James Washington Jr.
LIFE SURROUNDING THE ASTRAL ALTAR IN MATRIX, 1987
Carved granite on walnut pedestal
22 x 13 x 12 inches sculpture;
60 x 21 x 21 inches including pedestal
$50,000


Additional images of: James Washington Jr., LIFE SURROUNDING THE ASTRAL ALTAR IN MATRIX, 1987

John Waters


FARRAH, 2000
8 chromogenic prints, collage
16.25 x 96.25 inches
Edition of 8
$9,000


John Waters, the famed film director and artist, has often made work about this cinema. His sense of humor is equal parts acid and tonic. Here he glorifies well known film characters in witty reference to each other.



Darren Waterston

Darren Waterston
EMBRYO STUDY, 2003
Watercolor on paper
16 x 12
$4,000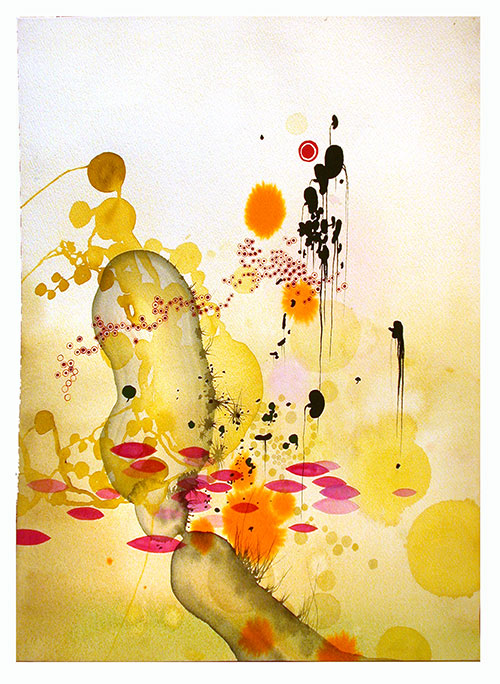 Darren Waterston
GESTATIONS 5, 2003
Watercolor on paper
16 x 12 inches
$5,000




Phillipe Weisbecker

Phillipe Weisbecker
FAUTEUIL, 2004
Graphite and colored pencil
21.5 x 15.5 inches
$2,500



William Wegman

William Wegman
WITH AFGHAN, 1982
Polaroid Polacolor ER print
30 x 22 inches
$9,500


In these rare large scale Polaroid prints, Wegman achieved his greatest visibility—both as an artist and for these lovely Weimaraner dogs he has loved so much and featured for many years in his work. The need to perform is a perfect match for this artist with a profoundly funny sense of humor.



William Wegman
MEMBERS CLUB, 1996
Polaroid Polacolor ER
30 x 22 inches
$9,500









William Wegman
CINDERELLA / PRINCE PORTRAIT, 1991
Polaroid Polacolor ER print
30 x 22 inches
$9,500







William Wegman
STRING OUT, 1990
Polaroid Polacolor ER
30 x 22 inches
$9,500






Terry Winters

TERRY WINTERS
DEVELOPMENTAL SURFACE MODEL, 1996
Etching, sugarlift aquatint, spit bite aquatint
42 x 50 inches
Edition of 18
$8,000