View Garage Sale Reductions!

View reductions on illustrated price list for all resale artworks: OPEN PDF.
Move to France
As we plan our eventual move to France, (sadly, with no clear or immediate path there yet), we are offering the gallery's collecting community some finely selected works of art we have enjoyed for many years. Yes, dear friends, this is not the "Salon des Refuses," this is bare-knuckled opportunity knocking at your door.

We are recreating ArtREsource, the resale gallery we had for many years. This is a great way to work with a large group of objects up for resale.

About the Collection
As our private collection developed over more than forty years of acquisitions, it branched into many different areas. My initial collection was of paintings and works on paper by Northwest artists and prints by more nationally known artists. In lean times, I sold some of these beloved parts of my collection to support the gallery. Now, I am simply refreshing and releasing many well-loved objects.

We bought American patchwork quilts; folk art in various forms, particularly furniture; Japanese erotica called shunga filled our guest bathroom and then our guest bedroom. As we progressed, we created smaller collections of Masonic furniture, vernacular photography, and Japanese imari pottery. We bought furniture, some from the esteemed designer Terry Hunziker for our next home. When we bought our weekend cabin in Index, we bought more folk art furniture. The cabin was sold in 2019 to buy the château.

While major parts of our collection are moving with us to France, we are letting go of many of these other works of art, antiques, prints, dishes, erotica, collectibles, furniture, folk art, and all kinds of collectible treasures from our travels. Bits and parts of all of these collections and categories are included here.

There are more than 200 works of art in this sale in our spacious 4th gallery. It looks like a very full, yet decidedly upscale, estate sale but in a gallery setting with good lighting and excellent display efforts. We have relocated ArtREsource in the space previously leased to Terry Hunziker for his design studio. The collection looks fantastic in this newly colonized space.

Now we hope you will have the opportunity to see these artworks, online or in person, and enjoy them yourselves.—Greg Kucera



Installation View Wall 3 - Left side






Installation View Wall 3 - Center





Installation View Wall 3 - Right side





Installation View, Wall 2 - Left side




Installation View, Wall 2 - Center




Installation View, Wall 2 - Right side




Installation View, Wall 8 center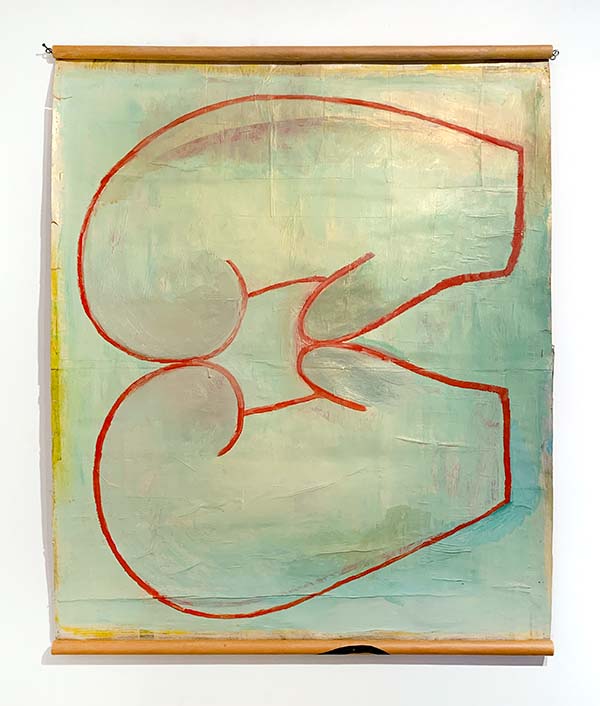 FAY JONES
UNTITLED (gloves), Unknown date
Acrylic on paper
37.5 x 30 inches
$3,000


FAY JONES
UNTITLED (shoes), Unknown date
Acrylic on paper
24 x 30 inches
$2,500

Installation View, Pedestal 13





Installation View, Pedestal 15




Included are artworks by:
Nick Agid
Nola Avienne*
Ross Palmer Beecher*
William Binnie
Wim Botha
Matt Browning*
John Byam
Dawn Cerny*
Michael Dailey
Bruce Davidson
Jack Daws*
Richard Diebenkorn
Lesley Dill
Nathan DiPietro*
Marcel Dzama
Tim Fowler*
Mark Fox
Seth David Friedman*
Tom Friedman*
Josh Greene
Eli Hansen*
Victoria Haven*
Tim Hawkinson
Jason Hirata*
Jim Hodges
Peregrine Honig
Lois Keeler
Lyman Kipp
Michael Knutson*
Patsy Krebs
Scott Lawrimore*
Isaac Layman*
Robert Lazarini
Lead Pencil Studio*
Patrick Lee
Anton Kannemeyer
Michael Knutson*
Ruth Lingen
Margie Livingston*
Allison Manch*
Frank Moore
Darrel Morris
Ben Moreau
Robert Motherwell
Yuki Nakamura*
Ries Niemi*
Garnett Puett
Jill Reynolds*
Norman Rockwell
Tim Roda
Susan Rothenberg
Roger Shimomura
Michael Spafford*
Nate Steigenga*
Katy Stone*
Donald Sultan
SuttonBeresCuller*
Whiting Tennis*
The Reader
George Tsutakawa*
Darren Waterston
William Wegman
Phillipe Weisbecker
Fred Wikster
Robert Yoder*
Claude Zervas*

* Benefits local arts organizations.