July 5 - August 18, 2012
[Re] Current Editions - 50 Years of Prints
Saturday, July 7, at noon we will host a reception and walk through with Virginia Wright and Greg Kucera

Recently in The Seattle Times
July 27, 2012 "Honoring Wright's legacy and the power of prints" by Robert Ayers pdf

"Greg Kucera, who is now one of Seattle's best-regarded gallerists, recalls that back when he was a University of Washington student of all the Seattle galleries that he requented, Virginia Wright's Current Editions "was the only gallery here that was showing artists with an international reputation." read more
[Re] Current Editions is an homage to Virginia Wright's legendary and groundbreaking Seattle gallery. Open from 1967 to 1974, she offered collectors the chance to view and collect limited edition prints by renowned artists of the time working in printmaking studios such as ULAE in New York, Marlborough in London, and Gemini GEL in Los Angeles. The tradition continues today with the more recent works in our show.

The provenance for many artworks in [Re] Current Editions, by artists such as Albers, Stella, Rauschenberg, connects directly to Current Editions. Virginia was remarkable in her prescient realization that these prints, so affordable then, would be so much more important and sought after than they were in the 1960s and 1970s.

[Re] Current Editions - 50 Years of Prints, Greg Kucera Gallery Installation Views 2012


Prices are subject to change as editions sell out


Josef Albers
SP-V, 1967
Color silkscreen
19.75 x 19.75 inches
Edition of 125
SOLD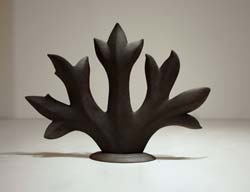 Mark Calderon
PLUMITA, 2009
Cast bronze
11 x 15.5 x 2.75 inches
Edition of 33



Chuck Close
PHIL/ FINGERPRINT, 2009
Screenprint in 25 colors
50.5 x 38 inches
Edition of 80
SOLD



Richard Diebenkorn
TOUCHED RED, 1991
Color aquatint, spitbite, soft ground and drypoint
35.75 x 26.5 inches
Edition of 85
POR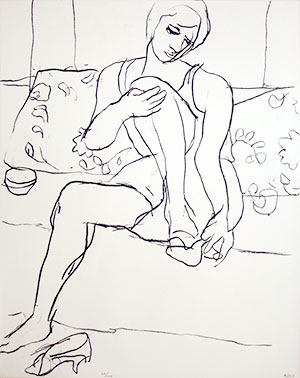 Richard Diebenkorn
SEATED GIRL ON SOFA, 1965
Lithograph
24.25 x 19.25 inches
SOLD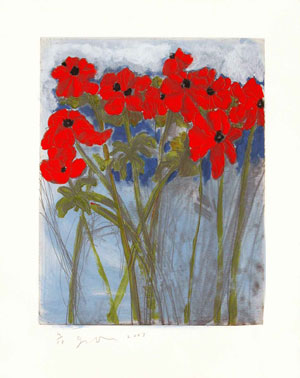 Jim Dine
HISTORY OF GARDENING VII (poppies), 2002
Soft-ground etching with hand-painting by the artist
28 x 22.5 inches
Edition of 18
$13,000
SOLD



Tara Donovan
UNTITLED, 2004
Etching
18 x 18 inches
Edition of 25
POR



Tara Donovan
UNTITLED, 2009
Relief print from pin matrix
31.75 x 31.75 inches
Edition of 30
POR




Tara Donovan
UNTITLED, 2009
Relief print from pin matrix
31.75 x 31.75 inches
Edition of 30
POR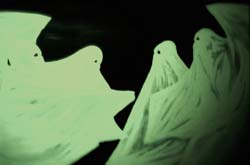 Marcel Dzama
SCARED OF HIS OWN GHOST, 2008
Lithograph with photoluminescent pigment
14 x 25.5 inches
Edition of 175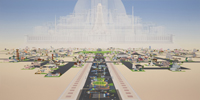 Benjamin Edwards
AUTOMATIC CITY, 2006
Lithograph
28.5 x 50 inches
Edition of 40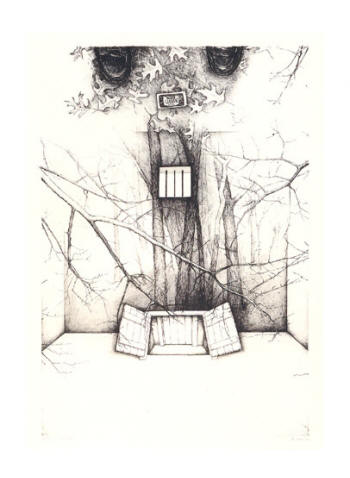 Robert Gober
UNTITLED, 2002
4 Color lithograph
51 x 36 inches
Edition of 65




Jasper Johns
UNTITLED, 2011
Intaglio with aquatint and spitbit etching in 11 colors
43.5 x 33.75 inches
Edition of 60




Helen Frankenthaler
TALES OF GENJI II, 1998
41-color woodcut with pochoir on handmade paper
47 x 42 inches
Edition of 35
SOLD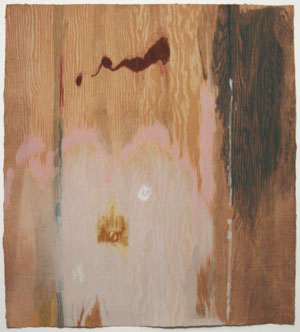 Helen Frankenthaler
TALES OF GENJI VI, 1998
35-color woodcut on handmade paper
47 x 42 inches
Edition of 35
POR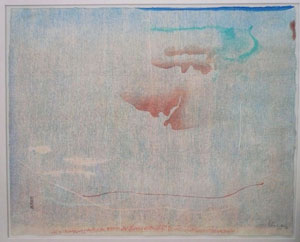 Helen Frankenthaler
CEDAR HILL, 1983
Woodcut
20.25 x 24.75 inches
Edition of 75




Helen Frankenthaler
PRANZO ITALIANO, 1973
Sugar-lift etching and aquatint
19.75 x 13.75 inches
Edition of 43
SOLD


Helen Frankenthaler
CONNECTED BY JOY, 1967-70
Etching with aquatint
16.5 x 21 inches
Edition of 27
SOLD


Jane Hammond
FROM THE GOOSE TO THE GIRL, 1999
Iris print with relief printing, pochoir, handcoloring
27 x 26.5
Edition of 25
$7,000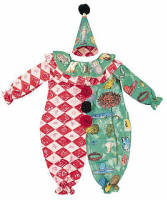 Jane Hammond
CLOWN SUIT AND HAT, 1995
Lithograph, silkscreen and photo offset on ricepaper
60 x 30, with 5 inches variable depth
Edition of 45



David Hammons
THE MAN NOBODY KILLED, MICHAEL STEWART 1958 -1984, ca. 1985
Red and black spraypaint on cardboard with collage element
10.75 x 8.5 inches
Edition of 200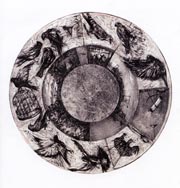 William Kentridge
MUSIC BOX TONDO, 2006
Archival pigment print
43.75 x 43.75 inches
Edition of 60



Glenn Ligon
DRAFT, 2010
Aquatint with spitbite, sugarlift and drypoint on Hahnemuhle copperplate
25 x 20 inches each
Edition of 55
SOLD



Roy Lichtenstein
THIS MUST BE THE PLACE, 1965
Color offset lithograph
24.75 x 17.75 inches
Edition of unknown size
Signed in pencil along with printed signature
SOLD



Margie Livingston
STRUCTURE (spit-bite grid), 2007
Aquatint and spit-bite, 22 x 30 inches
Edition of 20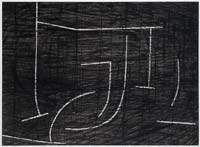 Margie Livingston
STRUCTURE (hardground grid), 2007
Aquatint and spit-bite, 22 x 30 inches
Edition of 20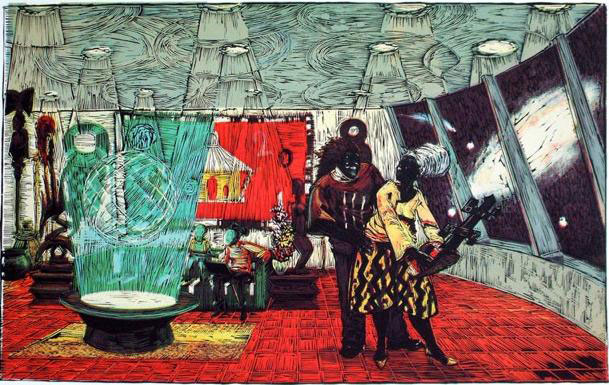 Kerry James Marshall
KEEPING THE CULTURE, 2011
Color screenprint and linocut on paper
20.25 x 30.25 inches
Edition of 100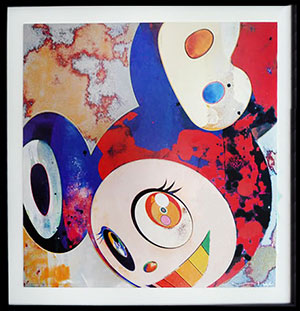 Takshi Murakami
DOB: AND THEN, AND THEN,AND THEN,AND THEN (Gargle Glop), 2006
Offset lithograph
20 x 20 inches
Edition of 300
SOLD




Takshi Murakami
DOB: AND THEN, AND THEN,AND THEN,AND THEN (Kappa Mr.), 2006
Offset lithograph on UV paper
20 x 20 inches
Edition of 300
SOLD



Sean Scully
CHECKER, 1994
Etching
31.5 x 23.5 inches
Edition of 30




Martin Puryear
BLACK CART, 2008
Color aquatint with chine colle
35 x 28 inches
Edition of 50





Ed Ruscha
COYOTE, 1989
Lithograph on Rives BFK
36 x 27 inches
Edition of 50
SOLD


Roger Shimomura
SUPER BUDDAHEAD, 2012
Lithograph
29.5 x 10 inches
Edition of 40

Roger Shimomura
AMERICAN BUDDAHEAD, 2012
Lithograph
29.5 x 10 inches
Edition of 30

James Siena
SAGGING GRID, 2006
Reduction linocut
34.25 x 27.75 inches
Edition of 65
SOLD


James Siena
RECURSIVE LIGHTHOUSE VARIATiON, 2005
Five color Ukiyo-e style woodcut, printed with five woodblocks
21.5 x 17.5 inches
Edition of 40
SOLD


Gary Simmons
ALL WORK AND NO PLAY, 2011
Color aquatint etching
16.75 x 62 inches
Edition of 20
SOLD


Jeffrey Simmons
BLIND AGENT, 2008
White ground aquatint, aquatint, drypoint and burnishing
28 x 20 inches
Edition of 35



Frank Stella
CATO MANOR, 1972
Offset lithograph
16 x 21.5 inches
Edition of 100
SOLD

Donald Sultan
BUILDING/CANYON, 1980
Aquatint
24 x 24 inches
SOLD

Mickalene Thomas
MICHELLE O, 2008
Screenprint
25 x 19.5 inches
Edition of 40
SOLD


Terry Winters
DEVELOPMENTAL SURFACE MODEL, 1996
Etching, sugarlift aquatint, spit bite aquatint
42 x 50 inches
Edition of 18
SOLD