The Gallery has recently acquired a number of very good pencil on paper drawings by the late Tom of Finland. These come directly from the Tom of Finland Foundation which is administering his estate.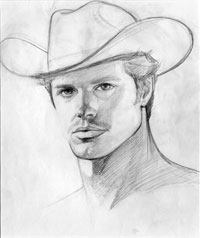 UNTITLED (cowboy), c 1976
Graphite on paper
16.5 x 11.75 inches
$8,500
Untitled (cop), 1988
Graphite on paper, 16.5 x 11.5 inches
$7,500.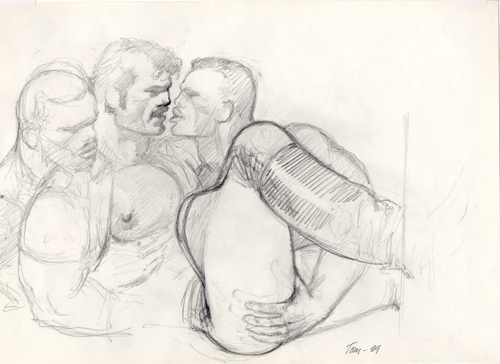 NOT TITLED(three-way horizontal TOF-003), c 1989
Graphite on paper 8.25 x 11.75 inches
Signed "Tom-89" in pencil, lower right corner
$5,700.




NOT TITLED (double portrait), date unknown
Graphite on paper 17.5 x 12 inches (Unsigned)
$7,500.