Gaylen Hansen

WOMAN ON TRAPEZE, 1980
Acrylic on canvas
72.5 x 71.5 inches
$19,000


This lighthearted painting features one of Hansen's favorite subjects: the dog at play. Overhead, sailing through the clouds is a striking woman on a rope swing. Hansen's delight at the small wonders of life is his great legacy as subject matter. Our other large Hansen work features his self-portrait as a fly fisher enjoying the fisherman's dream of far too many trout jumping through the air.



FISHERMAN AND FISH, 1992
Oil on canvas
76 x 61 inches
$26,300



Penegrin Honig

PEREGRINE HONIG
UNTITLED (hobby horse), 1999
Watercolor on paper
6.5 x 9 inches
$1,500



Paul Horiuchi

Paul Horiuchi
UNTITLED, circa 1962
Paper collage and gouache on board
9.5 x 9 inches
SOLD




Paul Horiuchi
UNTITLED
Paper collage
24 x 18 inches
$7,500



Jasper Johns

JASPER JOHNS
THE CRITIC SMILES, 1966
Edition of 40
SOLD

Fay Jones

FAY JONES
Tête à Tête, 1984
Acrylic on paper
36.25 x 39 inches
$9,000

Ken Kelly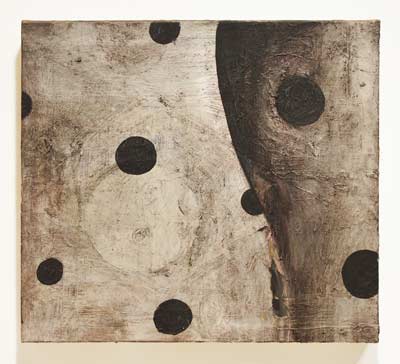 KEN KELLY
CUSP, 1991
Oil on canvas
16 x 17.5 inches
SOLD


Roy Lichtenstein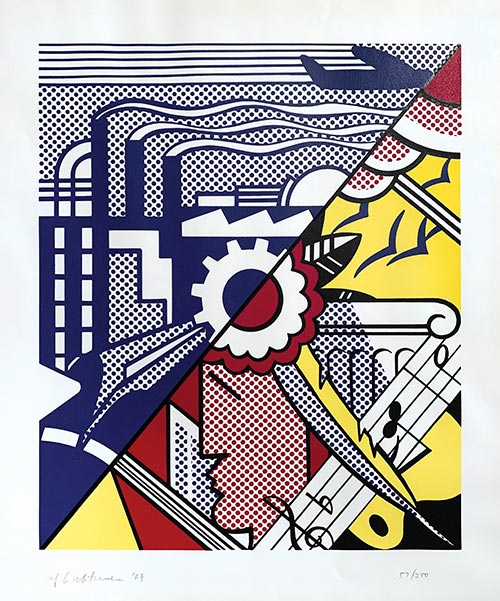 Roy Lichtenstein
INDUSTRY AND THE ARTS (II), 1969
Screenprint
26 x 19 inches
Edition of 250
SOLD


Norman Lundin

MONDRIAN'S STUDIO WITH THE LIGHTS OFF (BLUE PITCHER), 2016
Oil on canvas
44 x 72 inches
SOLD






NORMAN LUNDIN
A GLASS OF WATER, 1994
Pastel on paper
14 x 22 inches
SOLD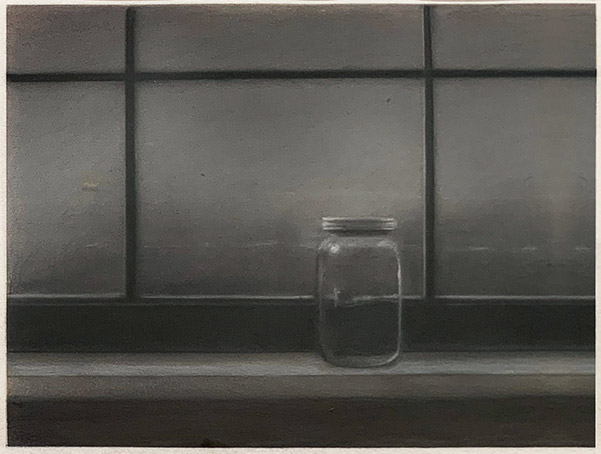 NORMAN LUNDIN
STUDIO WINDOW AT NIGHT: JAR NO. 2, 2019
Pastel on paper
9.5 x 12.5 inches
$2,500

The quietude in this composition of an empty jar on a windowsill evokes the very nature of still life by one of the Northwest's masters of the form.



MY STUDIO: WHITE TABLECLOTH, 1983
Pastel on paper
14 x 22 inches
$4,500
The elegant peace featured in this composition of a humble table dressed in a stark white table cloth evokes the most minimal of room interiors by one of the Northwest's masters of this subject matte



NORMAN LUNDIN
STILL LIFE WITH SPRAY BOTTLE, 2001
Acrylic on paper
17.75 x 13.75 inches
$3,000



METAL DOOR #2, 1988
Oil on canvas
48 x 36 inches
$11,000




NORMAN LUNDIN
STUDIO CORRIDOR: BARE BULBS, 1984
pastel on paper
23 x 31 inches
$3,600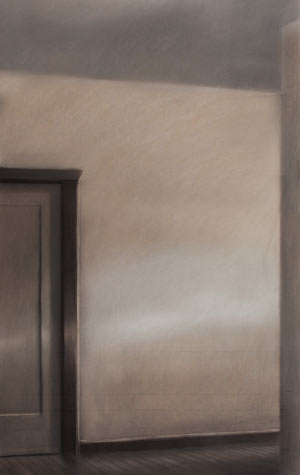 STUDIO HALLWAY, 1993
Pastel on paper
44 x 28 inches
$6,000



Sol Lewitt

Sol Lewitt
BLACK BANDS/ TWO DIRECTIONS, 1990
Woodcut on Kizuki Hanga paper
32 x 34 inches
Edition of 75
SOLD


Alden Mason

SOFT GARDEN, 1973
Watercolor and oil pastel on paper
40 x 48 inches
$18,000




WAITING FOR SPRING, 1960-61
Oil on canvas
70 x 43 inches
$24,000


BLUE DOROTHY, 1982
Acrylic on canvas
40 x 40 inches
SOLD


In this work from the early 1980s, concurrent with his huge murals for the state senate chambers in Olympia, Mason employs his customary high-key colors of acrylic paint. Here his visual reference might be to the vibrant colors and motion of marine life in waves of water. Or the native textiles he saw in trips to Central and South America.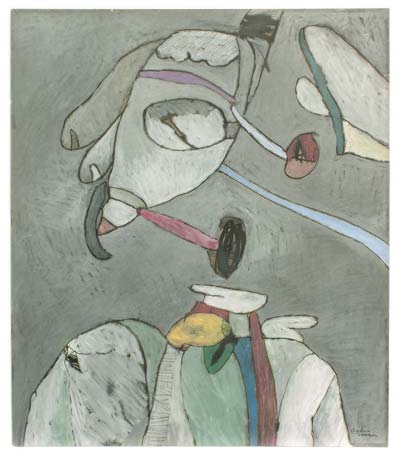 Alden Mason
GREY LANDSCAPE, circa 1970s
Oil pastel on paper
21 x 18 inches
$4,500 framed


Alden Mason
UNTITLED, circa late 1960s
Acrylic and mixed media
18 x 24 inches
$5,500


Alden Mason
PRICKLY PEAR, 1976
Oil pastel on paper
30 x 36 inches
$8,500



GRAB THE SKY MARY, 1991
Acrylic on canvas
36 x 42 inches
$7,500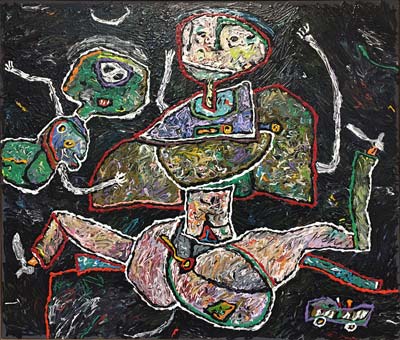 BOY WITH YELLOW PENIS, 1991
Acrylic on canvas
36 x 42 inches
$6,800



Gene Gentry McMahon

Gene Gentry McMahon
EASY LIVING, 1984
Oil on canvas
53 x 72 inches
$16,000

Peter Millett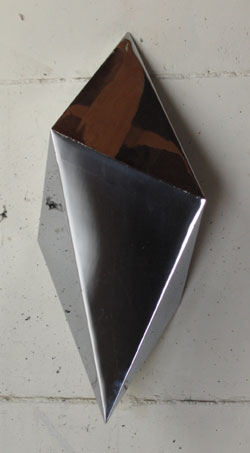 SHARD, 2002
Chrome-plated steel
30 x 16 x 10 inches
$11,000


Peter Millett
WEAVE, 1987
Linoleum block print on paper
24 x 30 inches
SOLD
Jeffry Mitchell

Jeffry Mitchell
THE WORD, 1990
Watercolor and ink on paper
28 x 20.5 inches
$4,500




Darrel Morris

Darrel Morris
LOG ROLLING, 2003
Collage, acrylic, ink on paper
6 x 8 inches
$700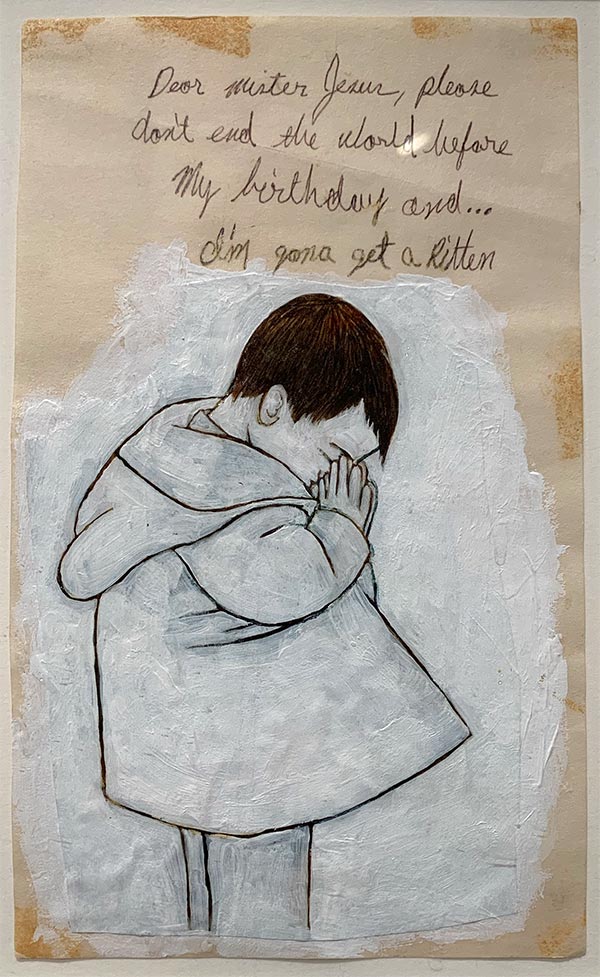 Darrel Morris
PRAYER, 2003
Collage, acrylic, ink on paper
8.5 x 5 inches
SOLD




Darrel Morris
SELF-PORTRAIT WITH CAT, 2003
Collage, acrylic, ink on paper
4 x 4 inches
$300


Emily Hall Morse

Emily Hall Morse
CLOUDS, circa early 1980s
Oil on canvas with collage
67 x 45 inches
$1,950



Robert Motherwell

MUSIC FOR LONG POINT (CR 442), 1988
Lithograph with chine colle
22 x 15 inches
Edition of 30
$5,000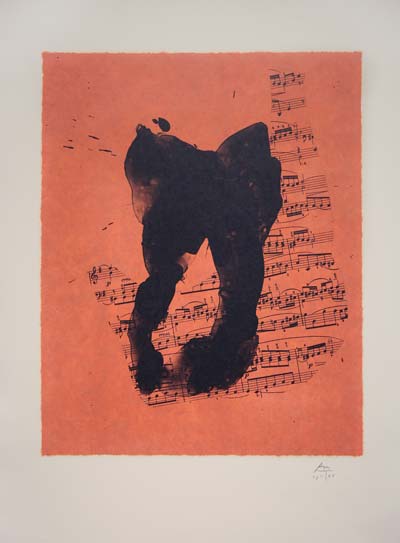 MUSIC FOR J.S. BACH (CR 471), 1989
Lithograph with Chine colle
22 x 15 inches
15 x 11.75 x plate inches
Edition of 35
$5,800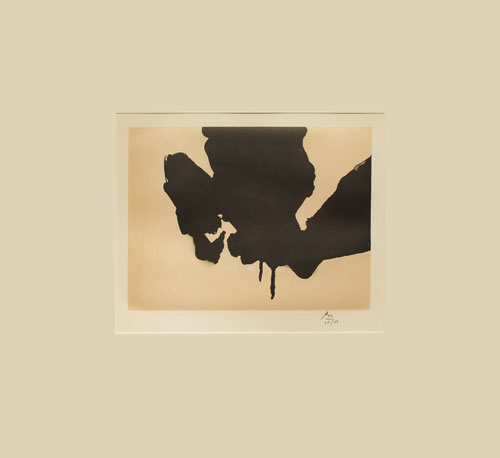 Robert Motherwell
UNTITLED (CR 437), 1988
Lithograph and chine applique
22.5 x 28.25
Edition of 50
$4,500




Robert Motherwell
RED WIND from the Octavio Paz Suite (CR 441), 1988
Lithograph, linoleum block print with chine appliqué
22.5 x 28.25 inches
Edition of 50
SOLD


Frank Okada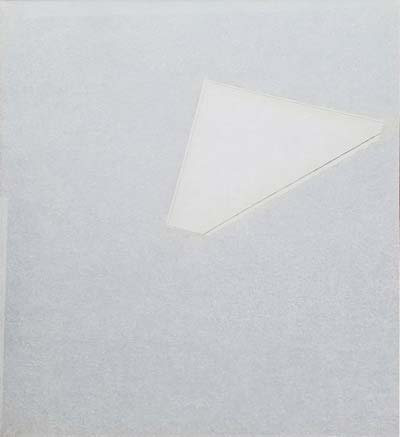 FRANK OKADA
INTERMISSION, 1979
Oil on canvas
78 x 68 inches
$18,000

This painting, geometric in nature, is signed by the artist in all four directions.  It's that rare work where the artist felt that all four orientations worked well. I knew Frank to, on rare occasions, vacillate between up and down, or horizontal or vertical.  But this is the only work I know of where all 4 positions are equally workable.  We have hung it every which way at the gallery and they all work.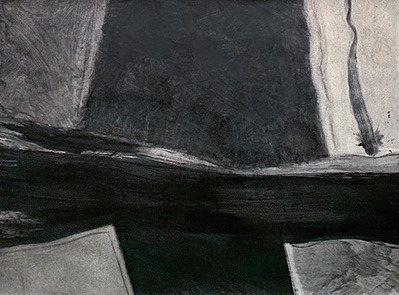 FRANK OKADA
UNTITLED, circa late 1960s
Sumi ink on paper
22 x 30 inches
$3,800
As perhaps a relief from the more formal, controlled paintings for which he became known, Okada experimented with traditional sumi ink and a gestural paint stroke. This work may be a study for one of those paintings in the breakdown of spaces and forms.
Deborah Oropallo

Deborah Oropallo
BLUEGIRL, 2007
Pigment print on paper
60 x 40 inches
Edition of 10
$10,000


In this witty composition, Oropallo creates a seamless mashup of Thomas Gainsborough's "Blue Boy" with imagery she found on the internet for stripper and lingerie sites. Clearly, the figure is a fetching combination of dream and nightmare.
Gertrude Pacific

Gertrude Pacific
SNOW OWL PARKING METER, 1977
Photo-lithograph
33.5 x 23.75 inches
SOLD


Robert Rauschenberg

UNTITLED (BROKEN HARP), 1989
Silkscreen
38 x 34 inches
Edition of 500
$2,200



Roger Shimomura

Roger Shimomura
ORIENTAL MASTERPRINT #25, 1976
Silkscreen
23.75 x 23.75 inches
Edition of 20
$1,000

Kiki Smith


CONSTELLATIONS, 1996
Lithograph in 4 colors with flocking on handmade Nepal Himalyan
57.5 x 31 inches
Edition of 42
$8,500


Michael Spafford

PERSEUS AND MEDUSA, 1994
Altered woodblock print
26 x 19.5 inches
HOLD



HERCULES (labor #1), 1973
Oil on paper
29.25 x 23.25 inches
$5,000



HERCULES (labor #10), 1973
Oil on paper
29.25 x 23.25 inches
$5,000
Donald Sultan

DONALD SULTAN
STILL LIFE WITH PEACH, 1987
Color screenprint
23 x 22 inches
Edition of 100
$2,000
Mark Tobey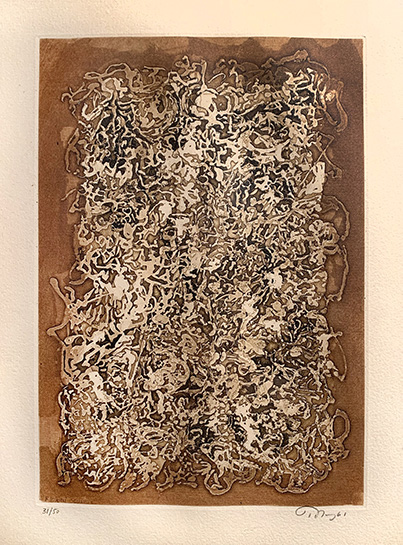 MARK TOBEY
FIORINI SCULPS, 1961
Etching
20 x 12.5 inches
Edition of 50
SOLD
George Tsutakawa

GEORGE TSUTAKAWA
TITLE UNKNOWN, 1957
Watercolor on rice paper mounted on board
26 x 17 inches
SOLD
Gerard Tsutakawa

GERARD TSUTAKAWA
UNTITLED, 2011
Cast bronze
12.5 x 12 x 3 inches
$8,000
James Washington Jr.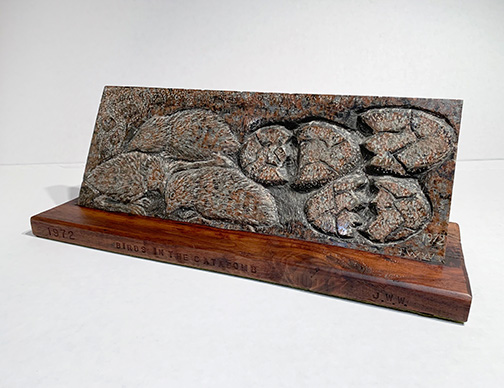 BIRDS IN THE CATACOMB, 1972
Carved granite with wood base
7.25 x 20 x 7 inches
$16,000


This small work is a sweet image of three hatchlings just liberated from their eggs.

The suggestion of catacombs is one of Washington's many references to religious subject matter. Like all of his work, it's carved bas-relief into very hard stone, in this case granite. The title is carved into the original wood base.

As is typical of Washington's work, this bas-relief is carved into extremely hard and unforgiving stone. The combination of nature and religion expressed in the title is evocative and satisfying.

James Washington Jr.
LIFE SURROUNDING THE ASTRAL ALTAR IN MATRIX, 1987
Carved granite on walnut pedestal
22 x 13 x 12 inches sculpture;
60 x 21 x 21 inches including pedestal
$50,000


Additional images of: James Washington Jr., LIFE SURROUNDING THE ASTRAL ALTAR IN MATRIX, 1987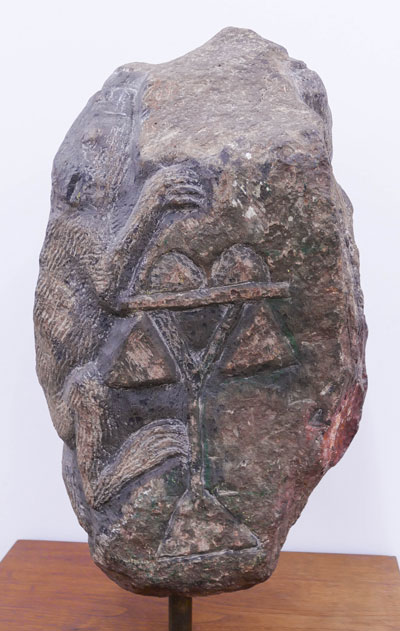 John Waters

FARRAH, 2000
8 chromogenic prints, collage
16.25 x 96.25 inches
Edition of 8
$9,000




WICKED GLINDA, 2003
Chromogenic color print
22.5 x 30.5 inches
$3,000


John Waters, the famed film director and artist, has often made work about this cinema. His sense of humor is equal parts acid and tonic. Here he glorifies well known film characters in witty reference to each other.


Darren Waterston

Darren Waterston
EMBRYO STUDY, 2003
Watercolor on paper
16 x 12
$4,000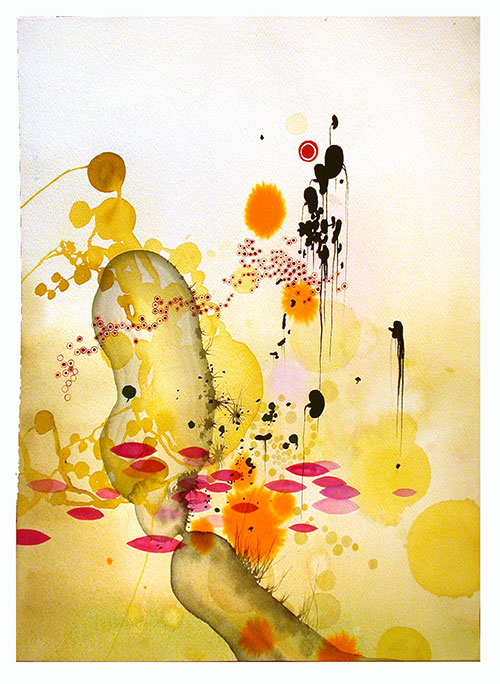 Darren Waterston
GESTATIONS 5, 2003
Watercolor on paper
16 x 12 inches
$5,000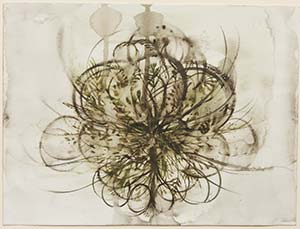 Bouquet No.2, 1997
Watercolor on paper
9 x 12 inches
SOLD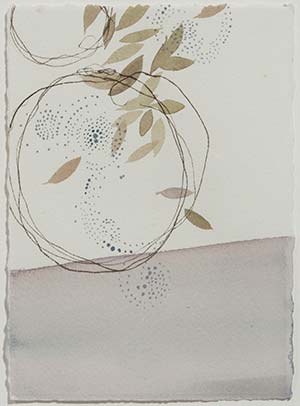 UNTITLED (leaves and circular dots), 2002
Watercolor on paper
7 x 5 inches
$1,300 framed
Dan Webb

Dan Webb
UNTITLED (hand tools)
Balsa wood
SOLD


William Wegman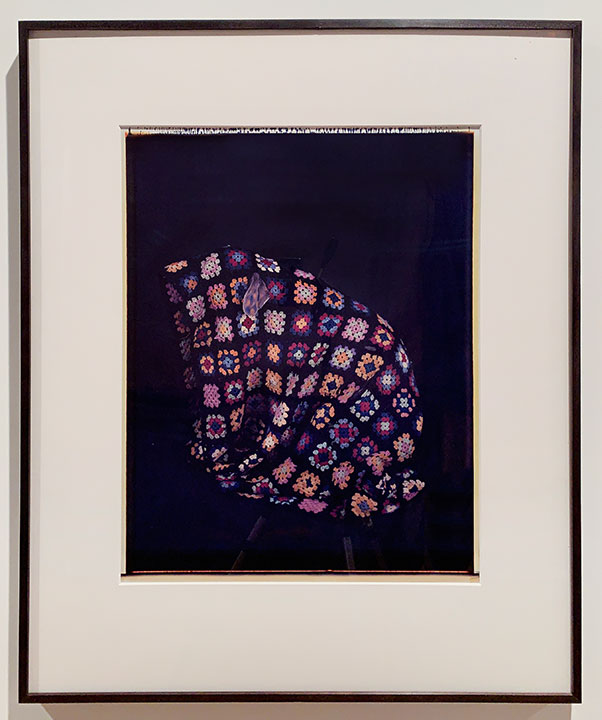 William Wegman
WITH AFGHAN, 1982
Polaroid Polacolor ER print
30 x 22 inches
$9,500


In these rare large scale Polaroid prints, Wegman achieved his greatest visibility—both as an artist and for these lovely Weimaraner dogs he has loved so much and featured for many years in his work. The need to perform is a perfect match for this artist with a profoundly funny sense of humor.



William Wegman
MEMBERS CLUB, 1996
Polaroid Polacolor ER
30 x 22 inches
$9,500


William Wegman
CINDERELLA / PRINCE PORTRAIT, 1991
Polaroid Polacolor ER print
30 x 22 inches
$9,500



William Wegman
STRING OUT, 1990
Polaroid Polacolor ER
30 x 22 inches
$9,500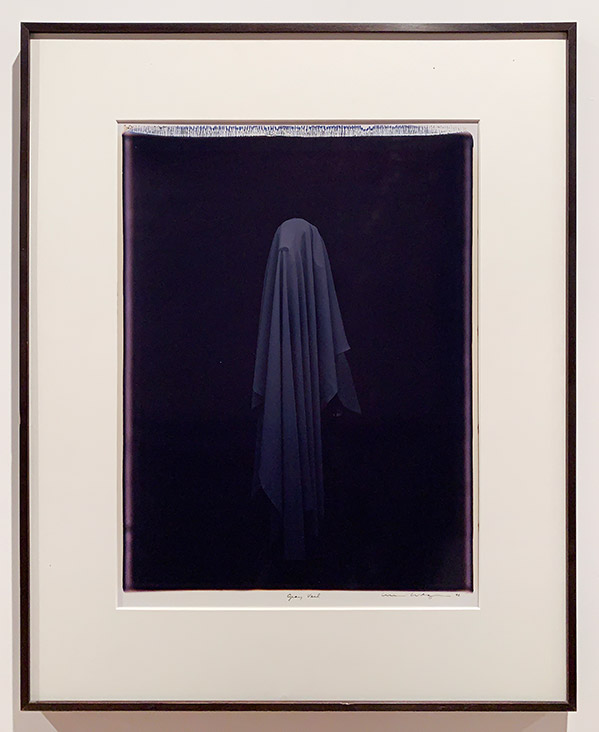 William Wegman
GRAY VEIL, 1992
Polaroid Polacolor ER print
24 x 20 inches
$9,500