Bronze Sculpture
As is customary for Buck, the cast bronze works are originally carved in wood. The wood is lost in the casting process as it is replaced with metal. Since the early 1970s, John Buck has been making narrative sculptures that employ his signature motif of disparate objects and figures precariously in balance with each other. Among the various carved items are globes, chains, quatrefoils, symmetrical floral patterns, birds, forked sticks and flames.

Buck uses jelutong wood as his primary material. It is a soft white wood culled from Malaysian farming operations. Too soft to have any value as a building material, it is perfectly suited to the furniture maker and wood sculptor. The process of its own making becomes very apparent in the finished piece. Every hack mark and chisel cut remains visible. These are not slick, polished pieces. Instead they follow in the tradition of folk art, handmade crafts and votive figures.

Prices are subject to change as editions sell out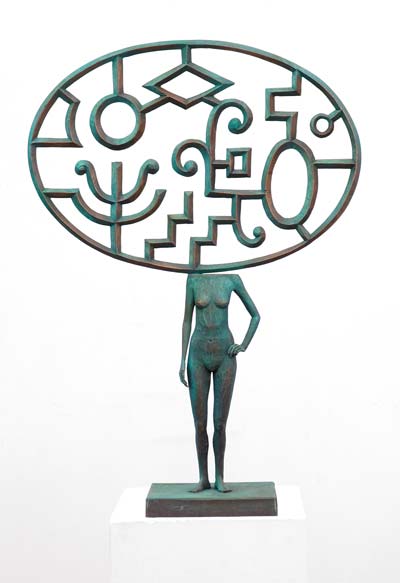 OKOBOJI, 2008
Cast bronze
40.5 x 28.5 x 8 inches
Edition of 5
$22,000







FLYING HORSE, 2005
Cast bronze, 71 x 48 x 26 inches, Edition of 3
$42,000.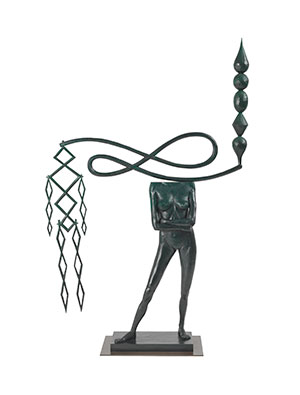 CENTENNIAL, 2006
Cast bronze
68 x 46 x 9 inches
Edition of 3
$45,000