We are temporarily closed until the health mandate is lifted.
We wish for the health and safety of you and your loved ones. We are all in this alternating realm
of hope and dismay together. We remain positive about the interest in our artists.

Hoping for the future for all of us,
Greg Kucera, Larry Yocom, Jim Wilcox, Laura Komada, Josh McDonald, Carol Clifford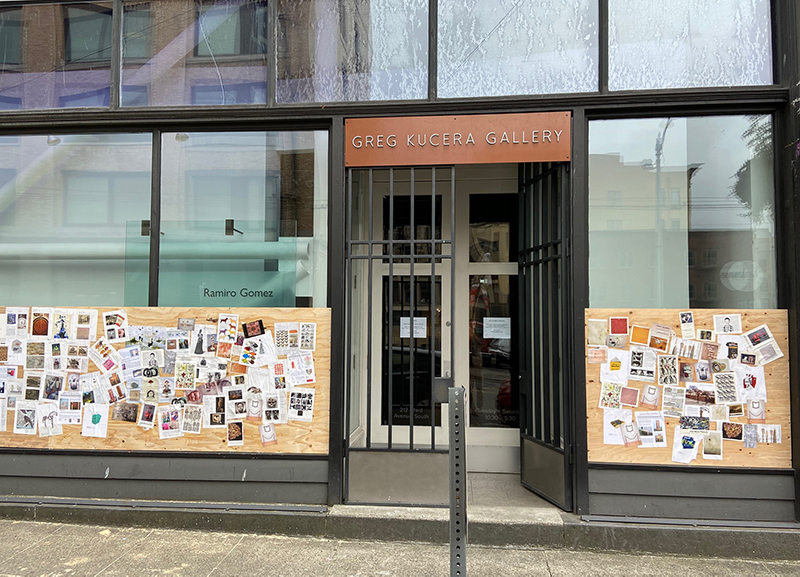 Current view of boarded up gallery facade. We have installed plywood over the gallery's windows
and pasted over the wood with images of our artists' works from the past 37 years.
Our next exhibition is Gregory Blackstock.

Previous exhibitions

---